eToro broker has quietly sparked a revolution in the world of investing. Imagine this: You're scrolling through X (formerly Twitter), and with a simple click, you can kickstart your journey to buying Tesla stock on eToro. But that's just the beginning. While you can always opt to download the eToro app, explore insights from analysts and investors, and even replicate the strategies of successful traders, the collaboration between eToro and X introduces a groundbreaking twist to the realm of social investing. It's a game-changer that bridges the gap between having an investment idea and turning it into reality.
But wait, there's more! eToro is not content with just that. Since its inception, the eToro platform has been at the forefront of innovation, consistently breaking down barriers for aspiring traders and investors.
What is eToro?
eToro is a social trading and investment platform. It offers a wide range of financial instruments, including stocks, cryptocurrencies, commodities, and more. With an impressive global user base of over 20 million registered individuals, eToro has emerged as a seamless gateway for people worldwide to invest in and trade a multitude of assets.
eToro's innovative network empowers users to delve into the world of crypto, stocks, and ETF assets by observing and replicating the strategies of seasoned investors. It's like having a window into the minds of experts. eToro's reach is truly global, operating in more than 140 countries, and showcasing its universal appeal to a diverse range of users. It's a platform where investment opportunities know no boundaries.
How to Buy Stocks on eToro: A Quick Guide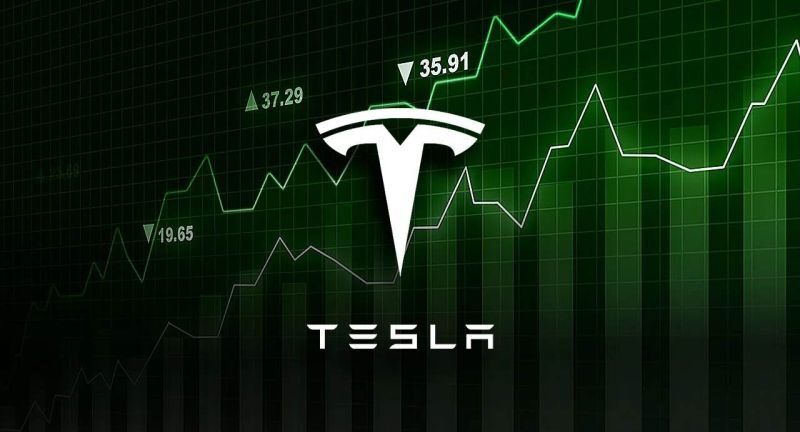 eToro has recently streamlined the process of going from zero to owning stocks in just a matter of minutes. With eToro, you not only gain access to a wealth of research and millions of users but also the ability to replicate their investment choices. The wisdom of the crowd is now at your fingertips, and here's how you can take advantage of it:
Step 1: Open an eToro account
Getting started is a breeze, especially with the convenience of your smartphone and sign-in options via Apple, Facebook, or Google. Once you've verified your identity through two-factor authentication, you'll be ready to log in. Even if you choose to take the traditional route for the first-time sign-up process, it won't take much time to reach the point where you're ready to start trading.
Step 2: Log in to your eToro account
eToro has optimized access to the platform by separating the login process from account verification. This enables new customers to swiftly log in and gain immediate access. Account verification through email or text will still be required before funding your account, but logging in takes mere seconds.
Step 3: Verify your account
Whether you initially log in via smartphone or a web browser interface, eToro may seek to verify your identity through a text message if you have a smartphone. Once this step is complete, you'll need to answer questions about your trading knowledge, trading objectives, and risk tolerance.
Step 4: Fund your account
Once your account is verified, you can add funds for trading by linking a bank account for transfers. The quickest and most secure way to do this is by using the Plaid service to link your bank account. In the U.S. or U.K., you can start with as little as $10, though other countries may have a minimum deposit requirement of $50. Transferring funds through Plaid ensures you can be ready to trade within minutes.
Step 5: Research and select a stock
eToro provides various resources for researching stocks, including price charts, company statistics, analyst ratings, and a social media feed with user commentary. Utilizing these resources can help you make an informed choice about the stock you wish to trade and develop a strategy for your trade entry and exit. You're prepared to place an order once you've identified the right stock for your portfolio.
Step 6: Place an order
Clicking on the "Trade" button brings up a dialog box where you can specify all the details needed to initiate a trade. You can determine your trade size by specifying a dollar amount or the number of shares. This is also where you can opt for fractional shares if desired. You have the option to leverage, set stop loss, and take profit orders.
Thoughtfully considering each option in the dialog box will help you strategize your trade. Once you've filled out the dialog and selected "Open Trade," your order is sent to the market and will be filled as quickly as possible. Market orders are typically executed within seconds, while limit orders may take longer depending on the specified amount.
Now, you're all set to embark on your trading journey with eToro!
What Are Stocks?
Stocks, in the world of finance, are like keys to ownership in a company. When an investor purchases a share of a company's stock, they effectively acquire a slice of that company. This ownership can come with valuable perks, such as a share in the company's profits, often distributed as dividends, and the privilege to vote in important decisions, including the election of the board of directors.
The value of a company's stock is a dynamic entity, shaped by the continuous ebb and flow of trading activity on the stock exchange. Imagine the exchange as a real-time auction where buyers and sellers interact, and the last traded price serves as the present valuation.
Investors assess the worth of stocks based on a medley of factors. These factors include the company's current financial performance, its potential for future growth, prevailing trends in the industry, and the overall mood of the investing community. It's a complex interplay of information and sentiment that ultimately determines the price investors are willing to pay for a piece of the corporate pie.
Why Choose eToro for Tesla Stock Investment
If you're considering investing in Tesla stock, eToro presents a compelling choice for several reasons:
User-Friendly Interface:
eToro's platform is designed with user-friendliness in mind. It caters to investors of all levels of experience, offering an intuitive interface that ensures both newcomers and seasoned traders can navigate and trade effortlessly.
Social Trading Features:
eToro pioneers social trading, allowing users to connect with and follow experienced traders. This unique feature provides access to insights, discussions, and the ability to replicate successful trading strategies from experts in the field. It's like having a community of mentors at your fingertips.
No Commission on Stock Trading:
Unlike some other trading platforms, eToro doesn't burden you with commission fees when you buy or sell stocks. This means that more of your investment capital can be put to work, making it a cost-effective option for traders.
Regulated Platform:
Trust and security are paramount when it comes to investing. eToro operates under the oversight of multiple financial regulatory authorities, offering you the peace of mind that your investments are made in a well-regulated and secure trading environment.
eToro's innovative social trading features set it apart, giving you access to a community of experienced traders and insights that can help you make informed investment decisions.
The Benefits of Trading on eToro
Trading on eToro comes with a host of compelling advantages that make it a standout platform in the financial world. Here's a closer look at some of these key benefits:
Globally Established Platform:
eToro boasts a well-established global platform that's designed with user-friendliness in mind. Users worldwide have found it not just functional but genuinely appealing. This is crucial because social trading thrives on input and participation from a diverse community of traders and investors.
Enhanced Information Feed:
The collective input from fellow traders and investors on eToro enhances the value of your information feed. It's like having a team of experts at your fingertips. What's even more valuable is the ability to leverage the expertise of CopyTraders. You can assess traders based on user feedback and their past performance, ensuring that you align your trading strategy with your specific goals and preferences.
Fractional Shares Support:
eToro's support for fractional shares is a game-changer. This feature allows investors to access any security, regardless of its price or available capital. Gone are the days when you needed substantial capital to invest in high-priced assets. Now, you can invest in fractions of shares with just a minimum deposit of $10, making the market more accessible to all.
Cash Management Features:
eToro's platform isn't limited to just trading. It offers robust cash management features that help your money work for you. Whether you want to grow your wealth or keep your funds in safe assets, eToro provides access to a wide range of investment options, including stocks, options, CFDs, cryptocurrencies, and more.
Generally, eToro provides a holistic trading experience that combines user-friendliness, collective wisdom, accessibility, and diverse investment choices. It's a platform that empowers traders and investors of all levels to make informed decisions and grow their portfolios.
Can You Trade After Hours on eToro for Stocks?
Yes, eToro provides the flexibility of after-hours trading for stocks. This means you can engage in trading activities for stocks during the post-market session, which typically runs from 4 p.m. to 8 p.m. ET.
Furthermore, if you're an early riser or have a knack for pre-market trading, eToro also supports trading during the two hours leading up to the opening bell, allowing you to take advantage of opportunities before regular market hours.
For other assets like commodities or cryptocurrencies, eToro offers even more flexibility as they can often be traded around the clock, ensuring that you have access to these markets whenever they are available.
What You Need to Open an eToro Brokerage Account
Opening an account with eToro is a straightforward process, and you can expedite it by having the necessary personal and financial information at hand. Here's a breakdown of what you'll need:
Personal Information
To sign up and verify your eToro account, you'll be required to provide the following personal details:
Name: Your full legal name.
Address: Your current residential address.
Place of Birth: The city or town where you were born.
Citizenship: Your nationality.
Government-Issued ID or Passport: While not mandatory to have during sign-up, having the number of your government-issued ID or passport available is useful for verification purposes.
Financial Information
To complete the account opening process, eToro will request financial information, including:
Trading Knowledge: Your level of experience and knowledge in trading. This helps eToro tailor its services to your expertise.
Preferred Frequency of Trading: Your trading style and how frequently you plan to engage in trading activities.
Purpose for Trading: The reasons behind your trading activities, such as wealth accumulation, investment goals, or other financial objectives.
Risk Tolerance: Your willingness and capacity to take on financial risk. This information helps eToro provide you with suitable investment options.
Bank Account Information: Details of your bank account, which you'll link to your eToro account for deposits, withdrawals, and other financial transactions.
By having all this information readily available, you can streamline the account opening process with eToro and get started on your trading journey more efficiently. It's essential to provide accurate and honest information to ensure a smooth experience and compliance with regulatory requirements.
Best eToro Alternatives to Buy Tesla Stocks
Alternatively, eToro offers a unique feature known as "CopyTrader," allowing you to allocate a specific amount of funds to follow and replicate the trades of another experienced trader. While this can be a powerful tool, it's important to note that it may not suit every investor's preferences or risk tolerance. Therefore, thorough research and understanding are crucial before diving into this approach.
Here's a quick comparison of minimum deposits, stock trade fees, available stock screeners, and customer support methods between eToro and two other popular trading platforms:
eToro:
Minimum Deposit: $10
Stock Trade Fee: $0
Available Stock Screener: Yes
Customer Support Methods: Email, FAQ
Webull:
Minimum Deposit: $0
Stock Trade Fee: $0
Available Stock Screener: Yes
Customer Support Methods: Email, Live Chat, Phone, FAQ, Live Broker
Robinhood:
Minimum Deposit: $0
Stock Trade Fee: $0
Available Stock Screener: No
Customer Support Methods: Email, FAQ, Phone (no incoming calls, app-based return call system only)
Each platform has its advantages and limitations, so carefully consider your needs and preferences when choosing the one that aligns best with your investment goals.
Buying Tesla Stock on eToro: An Accessible Approach
Investing in Tesla through eToro offers a user-friendly, transparent, and efficient means to participate in the success of one of the most innovative companies of our era. eToro's platform simplifies the process, allowing individuals to align with Tesla's vision for a sustainable future.
However, it's vital to bear in mind that all investments carry inherent risks. While eToro facilitates accessibility, it doesn't eliminate the volatility of financial markets. Therefore, comprehensive research and, if necessary, professional consultation are essential steps to mitigate potential pitfalls and maximize the rewards of your investment journey.
Lastly, the prospect of investing in Tesla on eToro is an exciting opportunity. Still, it should be approached with a balanced understanding of both its potential for rewards and the associated risks. Smart, informed decisions are the key to a successful investment experience.